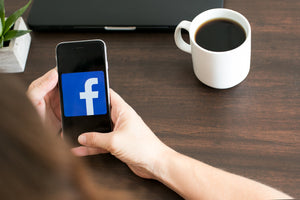 What is a Facebook Pixel | The 2019 Version
Here Is A Brief Overview Of What A Facebook Pixel Is. 
A Facebook Pixel Is A Super Cool And Extremely Easy Way To Track Your Website Visitors Facebook Page Visitors And Facebook Ad Visitors All In One Place.
A Facebook Pixel In Short → Is A Tracking Code That Allows You To Track Website Visitors As Well As Facebook Page Visitors & Facebook Ad Visitors. So, If Someone Goes To Your Facebook Page Interacts With One Of Your Facebook Posts (Or Future Facebook Ads) Or Goes To Your Website You Can Track Them With The Facebook Pixel.
Tracking Your Visitors Allows You To Show Them Specific Ads. Starting A Facebook Pixel Now will allow to to start tracking all interactions; best part is it is free!
 The Bonus Advantages Of Having A Shopify Site & A Facebook Pixel
Further, If You Have A Shopify Site You'll Be Able To Track Anyone Who Adds To Cart Or View Certain Products; And Anyone Who Checks Out Through Your Site.
That Way If You Want To Offer Someone A Direct Ad For 10% Off Their Purchase, If They Left Something In Their Cart, for example, You Can Do That With A Facebook Ad And This Tracking Pixel.
You can tell Facebook to ONLY target people who left something in their cart. If You Have The Tracking Pixel in Place It Will Only Show Your Ad To People Who Have Already Visited Your Site And Left Something In The Cart.
The possibilities for targeting audiences are "almost" endless......
GET TO WORK AND GET THAT FACEBOOK PIXEL SETUP!
---