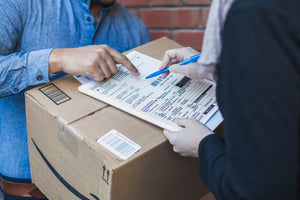 H2e Marketing Dictionary | What is Dropshipping?
My Definition
Dropshipping is a supply method for e-commerce stores. You can easily set up a drop-shipping store through Shopify or other platforms like WordPress, Squarespace or wix. With dropshipping, usually, you never see the product itself. You choose the product from a catalog or online inventory then promote that product through your website, videos or other content platforms. People buy from your store.
Once they purchase an item from your store you will either fulfill the item yourself through your local inventory which you bought from the dropshipping supplier or you will, in a more traditional dropshipping form, send the order directly off to the shipper themselves. They handle the entire order then send you a check.
Dropshipping is very similar to affiliate marketing. One of the big differences between the two is dropshipping allows you to set your own margins.  You set the price and decide your own profit.
Try taking on inventory from your supplier to further increase your profit margins.
---